Browsing for a film
Here are some tips for finding your next favorite film on Kanopy.
Browsing the homepage
When you log in to Kanopy, you'll be taken to your library or university's Kanopy homepage. The films and collections displayed on the homepage vary by institution and change over time.
On the website, the banner at the top of the page highlights seasonal collections or featured films and series. Click the banner to see the title or collection shown.
On the website and app, you'll see "shelves" of film collections. Like the shelves at your library, these shelves contain films that share a subject or theme.
To browse a shelf on the website, click the white arrow on the far right. Or, to see the entire shelf, click the shelf name.
To browse a shelf in the mobile app, swipe left. Or, tap See More to view the entire shelf.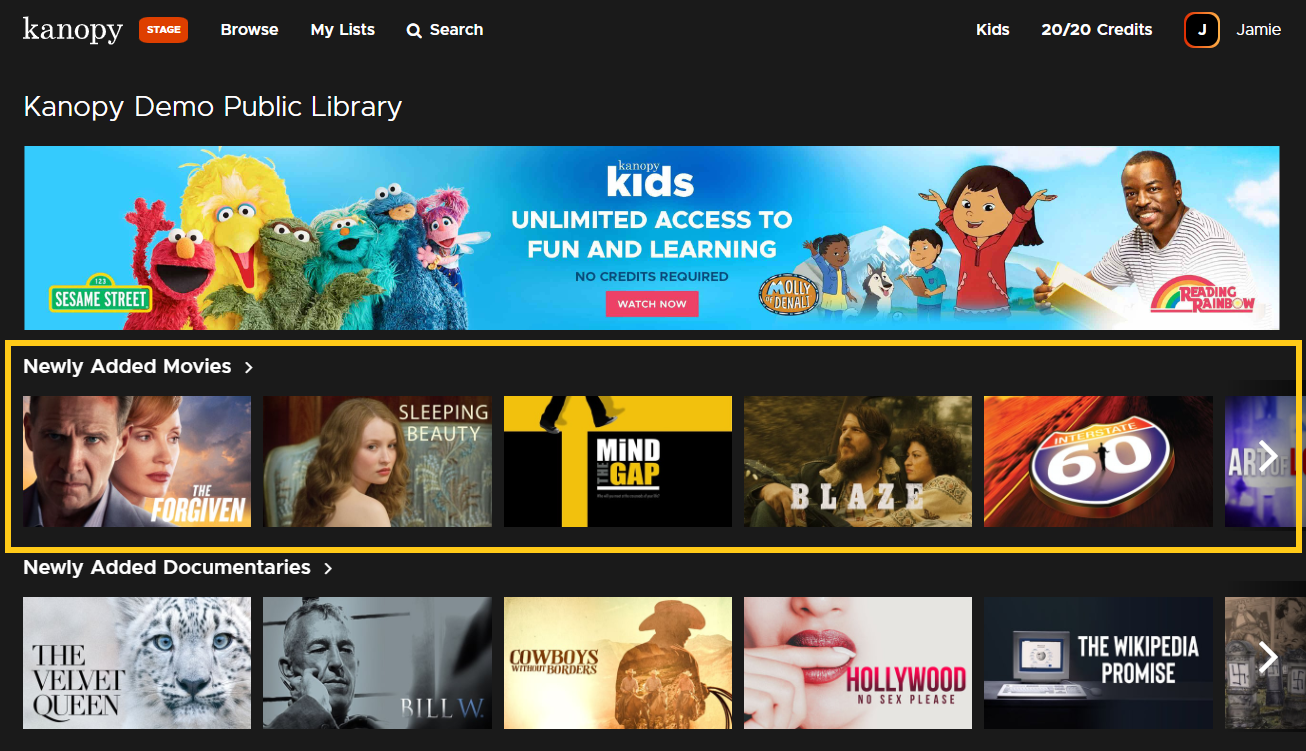 When you hover over a film on the website, you'll see its title card. From the title card, you can see more information about the film, add it to your watchlist, or select See More to go to the film's video page (where you can begin watching).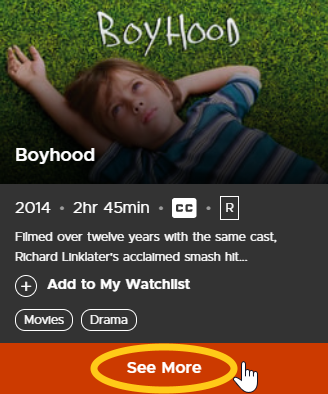 Using the "Browse" tab
To see a specific category of films, hover over Browse at the top of the page on the website, or tap Browse in the bottom nav bar of the mobile app. Then, select a topic to see shelves that fit that theme. For example, if you select "Classic Cinema," you might see shelves like "Classic Drama" and "Classic Comedy."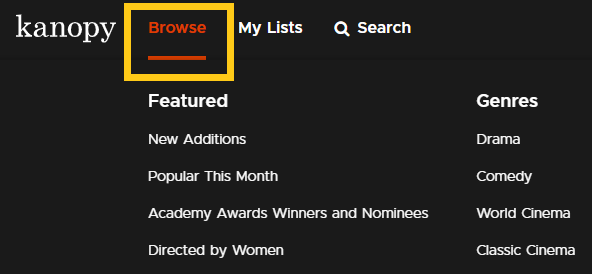 Watch a video overview of browsing for a film
---