Getting started with Kanopy for public library users
To use Kanopy, you'll need to enter your library card information and create a Kanopy account. We recommend doing this in a web browser, but you can also set up your account in the Kanopy app for iOS or Android.
To get started with Kanopy in a web browser:
Go to www.kanopy.com in a supported browser.
Select Get started.


Select Find your library.


To find a library near you, share your location when prompted or search for your library by name, city, or zip code. Select your library's name from the list or map, then click Select this library.

Enter your library card number and PIN or password (if required by your library). Then, select Continue.

Create your Kanopy account:

Enter your name, email address, and password, then select Sign up.
Or, sign up with an existing Apple or Google account by selecting Sign Up with Apple or Sign Up with Google and following the instructions.



Take note of how many films you can watch each month, then select Watch Now to get started. Learn more about Kanopy's website features.


If you can't find your library
If your library doesn't appear on the map or in the search results, they may not offer Kanopy. Select Can't find your library? at the bottom of the search results and enter the information requested to let your library know you're interested.

If you don't see the field to enter your library card number or PIN
Some libraries require you to log in through another website. Select Log in to [Library] and follow the prompts to continue.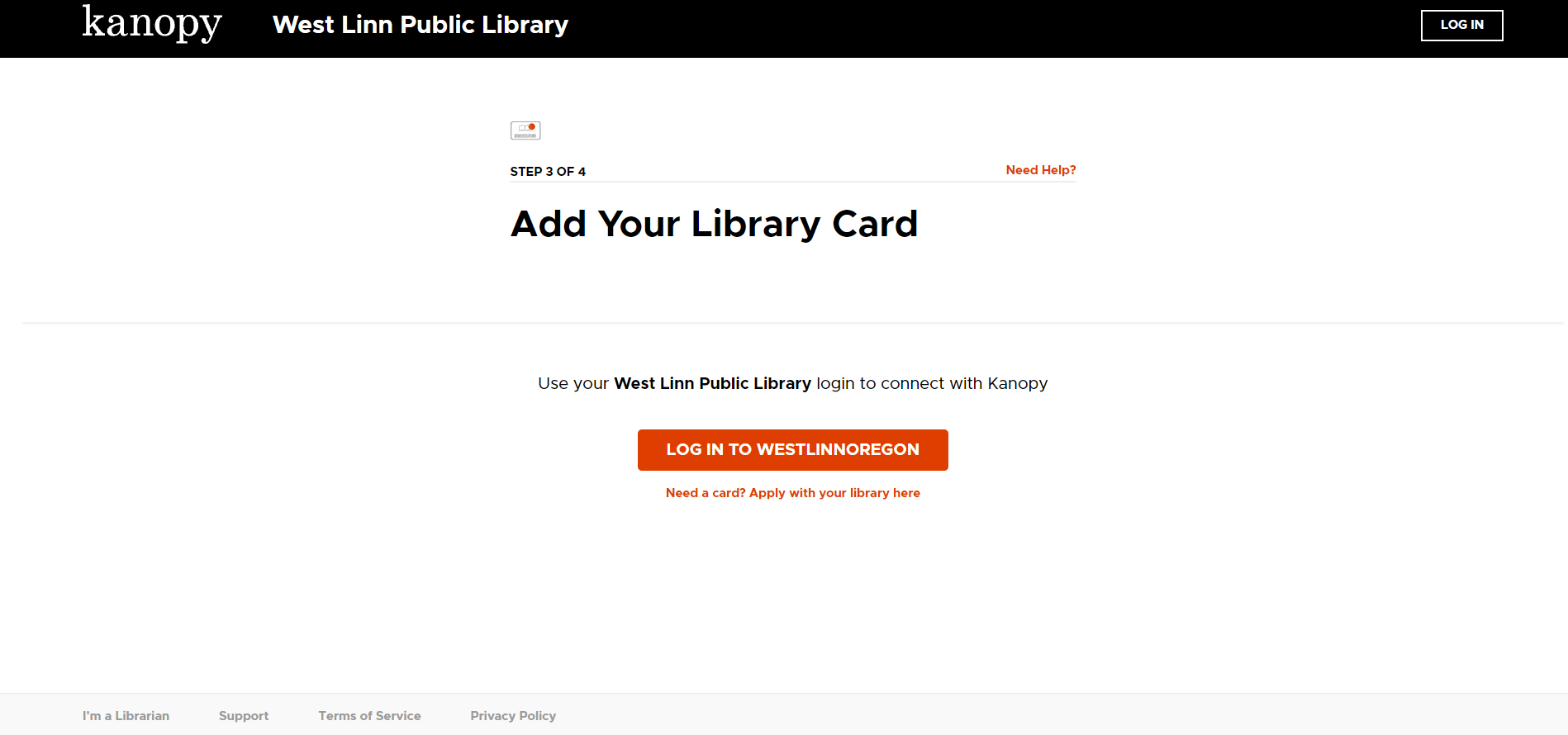 If you have questions about the information you're asked to provide, please contact your library.
---